East Conduit Electrical Rigid Aluminum Conduit is manufactured with high-strength aluminum alloy, that ensures strength and corrosion resistance , so Rigid Aluminum Conduit provides light weight , excellent mechanical protection at dry, wet, exposed , concealed or hazardous location for wiring works.The lightweight design allows for easy installation,saving you time and money .
East Conduit Electrical Rigid Aluminum Conduit is UL listed, produced in normal trade sizes from 1/2" to 6" in standard lengths of 10feet(3.05m). It is manufactured in accordance with ANSI C80.5 , UL6A . Both ends threaded according to the standard of ANSI/ASME B1.20.1 ,coupling supplied on one end,colo-coded thread protector on the other end for quick identification of the conduit size..
Features and Benefits
Consistent Quality – We manufacture for long life; it is durable, strong, and suitable for bending. The conduit is produced to ensure quality standards are met strictly. The product is easy to cut, bend and join on the job.
Lightweight and Excellent Corrosion Resistance – The Rigid Aluminum conduit provides lightweight for eay to install and excellent corrossion resistant properties resists most corrosive atmospheres and industrial environments.
Lower Life-cycle costs – East conduit resists cracking, flaking, impact, and damage from severe bending.Nonsparking and nonmagnetic. It's physical and mechanical properties ensure that the pipe has an extended life cycle, which is great usage or storage without trouble in quality.
Green and sustainable – Rigid Aluminum Conduit contains recycled aluminum .It can be almost totally recycled at the end of its life.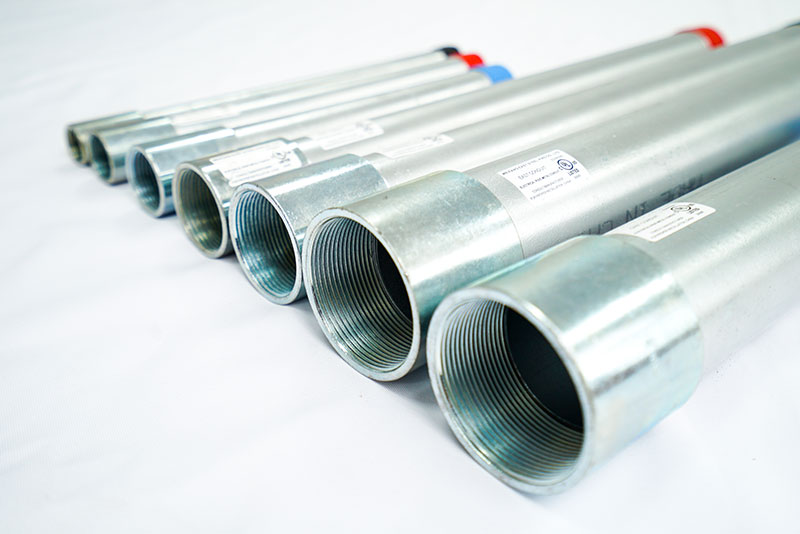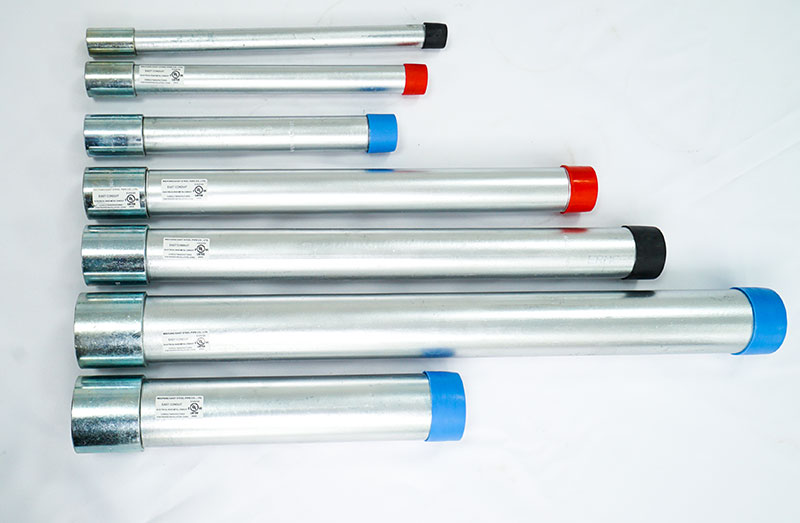 Rigid Aluminum Conduit Dimension and Weight
Trade Size
Nominal Wt. per 100Ft(30.5M)
Nominal Outside Diameter
Nominal Wall Thickness
U.S.
Metric
Lbs
Kg
In.
mm
In.
mm
1/2
16
28.1
12.75
0.840
21.34
0.104
2.64
3/4
21
37.4
16.96
1.050
26.67
0.107
2.72
1
27
54.5
24.72
1.315
33.40
0.126
3.20
1-1/4
35
71.6
32.48
1.660
42.16
0.133
3.38
1-1/2
41
88.7
40.23
1.900
48.26
0.138
3.51
2
53
118.5
53.75
2.375
60.33
0.146
3.71
2-1/2
63
187.5
85.05
2.875
73.03
0.193
4.90
3
78
246.3
111.72
3.500
88.90
0.205
5.21
3-1/2
91
295.6
134.08
4.000
101.60
0.215
5.46
4
103
350.2
158.85
4.500
114.30
0.225
5.72
5
129
478.9
217.23
5.563
141.30
0.245
6.22
6
155
630.4
285.95
6.625
168.28
0.266
6.76
Rigid aluminum conduit is manufactured to produce a 10ft(3.05m) length of conduit when a standard coupling is attached
Applicable Tolerances
Length: 10Ft (3.05m) ± ¼" (±6.35mm).
Outside Diameter: ½"-1-1/2" ±0.015" (±0.38mm); 2"-6"± 1%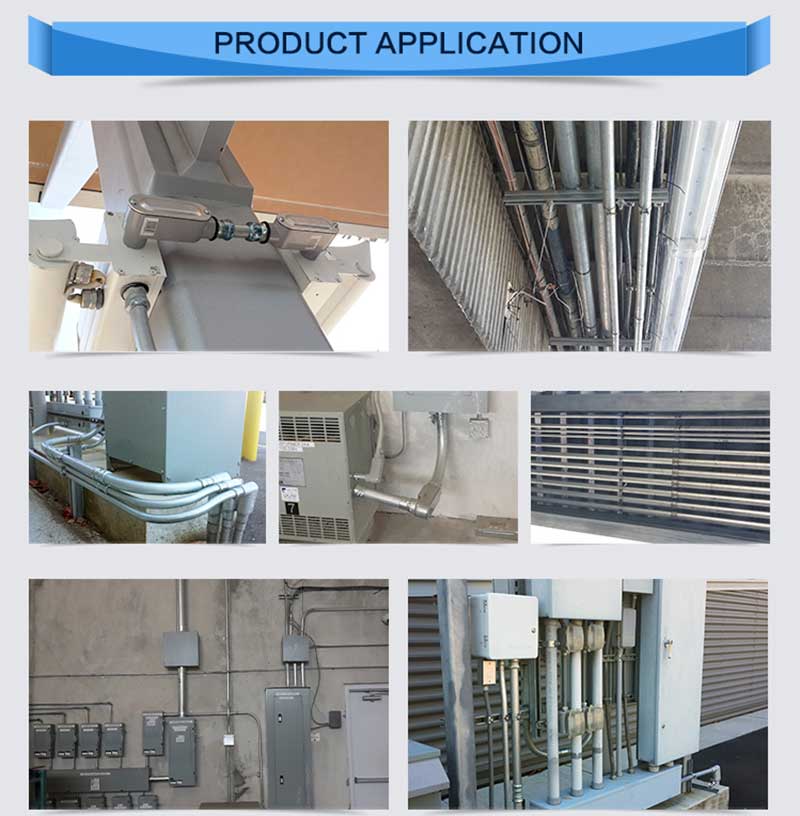 Rigid Aluminum Conduit Packing Schedule(America Standard)
Trade Size
Protector Color
Quantity in Bundle
Quantity per Master Bundle
Weight/Lift
U.S.
Metric
Feet
Meters
PCS
BD's
Feet
Meters
LBS
KG
1/2
16
Black
100
30.5
250
25
2500
762
703
319
3/4
21
Red
100
30.5
250
25
2500
762
935
424
1
27
Blue
100
30.5
200
20
2000
610
1090
494
1-1/4
35
Red
–
–
100
–
1000
305
716
325
1-1/2
41
Black
–
–
100
–
1000
305
887
402
2
53
Blue
–
–
45
–
450
137
533
242
2-1/2
63
Black
–
–
30
–
300
91
563
255
3
78
Blue
–
–
20
–
200
61
493
223
3-1/2
91
Black
–
–
20
–
200
61
591
268
4
103
Blue
–
–
20
–
200
61
700
318
5
129
Blue
–
–
8
–
80
24
383
174
6
155
Blue
–
–
6
–
60
18
378
172
UL Certificate No.: E480839