The UL certified American standard EMT conduit produced by Weifang Dongfang Steel Pipe Co., Ltd. adopts a unique hot-dip galvanizing technology, so that the inner and outer surfaces of the product are uniformly galvanized, the zinc layer has strong adhesion, and the surface is covered with a transparent coating, which makes the product Has a strong anti-corrosion ability. At the same time, the unique deburring technology makes the welding seam on the inner surface of the product smooth, which can effectively prevent the scratches of the cable skin.
Weifang Dongfang Steel Pipe Co., Ltd. produces UL-certified American standard EMT series conduit mainly in high-end markets such as the United States and Canada.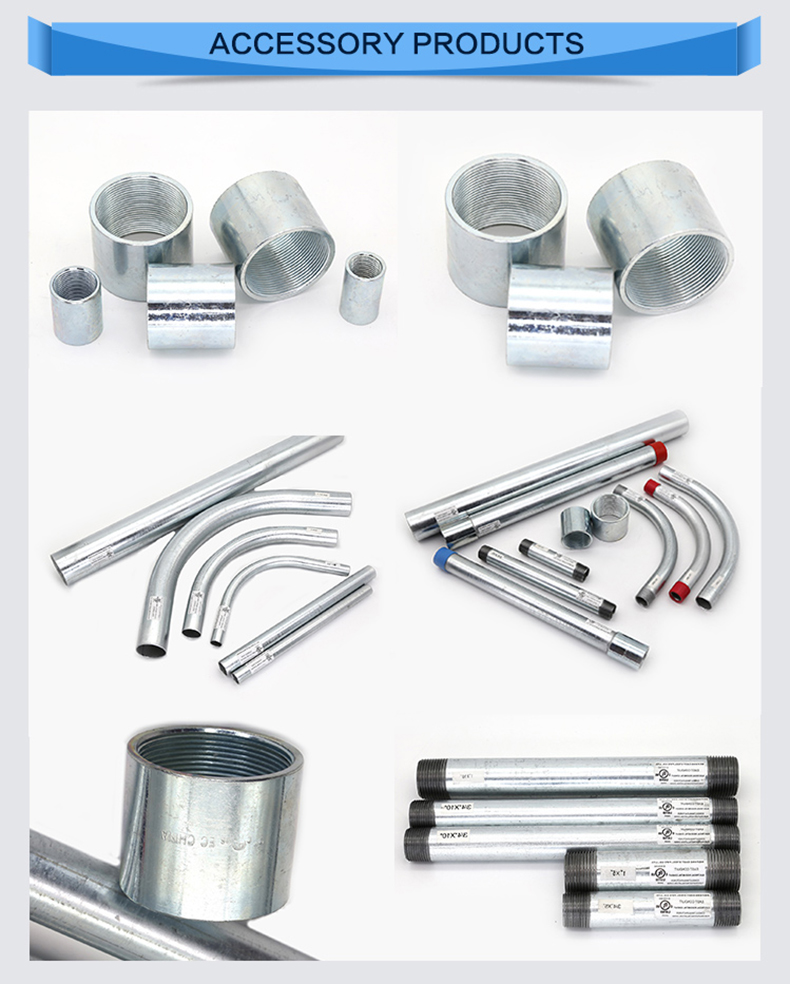 With the development of One Road and One Belt, Weifang Dongfang Steel Pipe Co., Ltd. cooperates with large central and state-owned enterprises to go abroad, and has rich project experience to provide a complete set of qualified products and problem-solving solutions for their overseas projects.
Excellent quality: long operating years, durable, high strength, strong adaptability to harsh environments. Welding is used to ensure that quality standards are met. The inner surface of the pipe is free of obstacles and is particularly smooth, which is convenient for pushing and pulling the cable and reduces the friction between the pipe wall and the cable. Products are easy to cut, form, and connect.
Pipe Body Smoothing: We produce pipes that remove ID flash during pipe making and ID in zinc dross after galvanizing, providing excellent smoothness and more wire capacity without the hassle of stripping wire.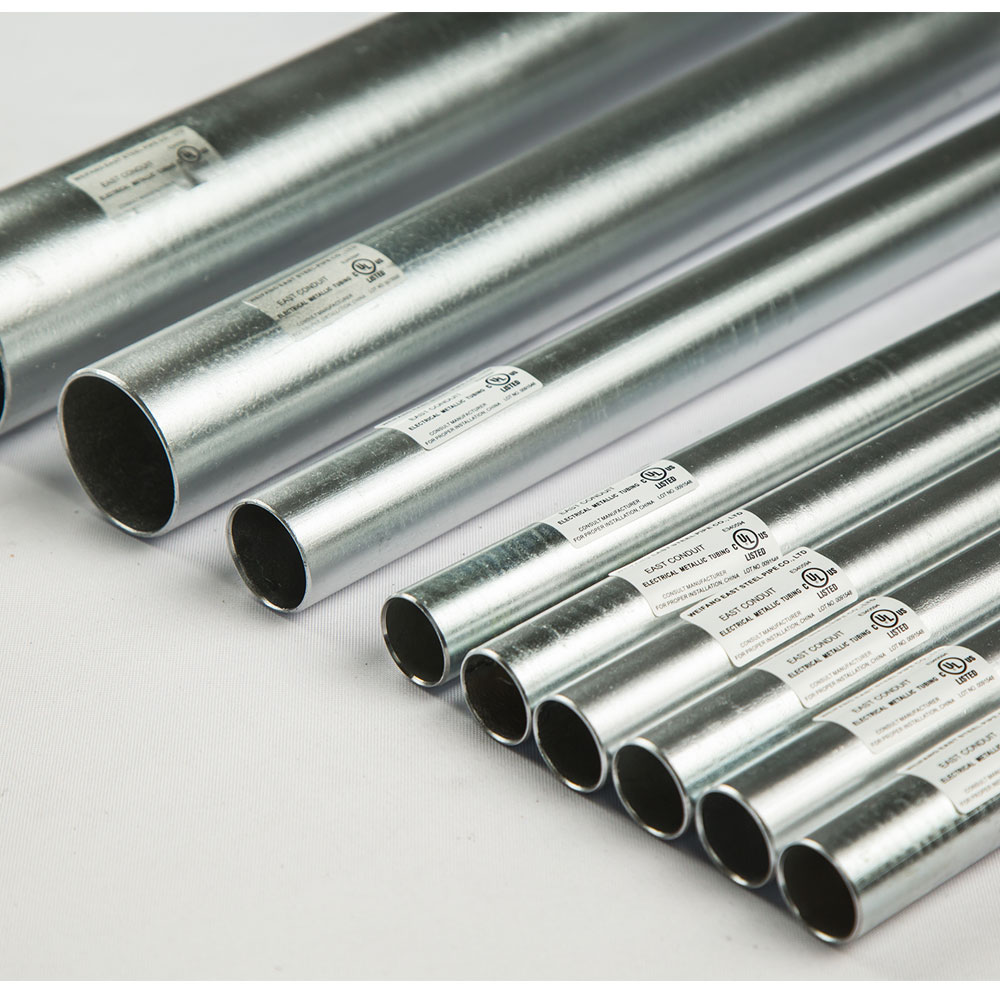 Lower Lifecycle Costs – Our pipes resist damage from cracking, flaking, flaking, impact and severe bending. Its physical and mechanical properties ensure that pipes have an extended life cycle, good use or storage quality issues.
Protection against environmental damage and mechanical use – our thorough zinc coating on the inside and outside of our pipes provides enhanced, second-to-none corrosion protection